Hi, I'm Susie
Consider Me Your Online Income Mentor
If you want to create an online income, flexible career or internet business…you're in the right place!
I've created this website to inspire and help people who want an honest, Christian approach to online business. I believe in balancing time with family, enjoying freedom in your schedule, and creating financial security.
I also believe you can make money and make a difference in this world.
These core values drove me to build my online business and you can do the same! If you are already an established business owner, see how I can help you here.
Yes, You Can Re-Design Your Lifestyle & Income!
You have a vision don't you? This painted picture of what a free and fulfilling lifestyle would look like? The ability to create your own schedule, enjoy freedom, have a successful online business or career is sooo possible!
I became my own boss at age 23 when my husband and I were pregnant with our first child. Through freelance work, blogging, speaking, coaching & selling digital products I've created a flexible, free and fulfilled life!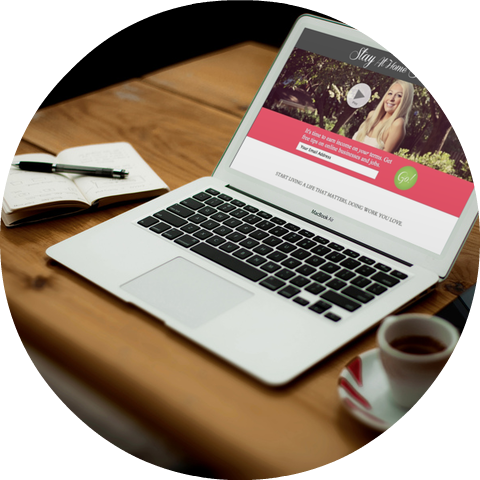 After 4 million visitors, developing several income streams and earning full time income; I'm making online business simple to understand and implement.
Yes. I am saying you can design your work and life to be lived out with passion, financial security and purpose!
The truth is, family, love, freedom and experiences are the real riches in life.
How I Got 4 Million Website Visitors With No Advertising Budget. Download the FREE eBook Now!